Star anise (Illicium verum)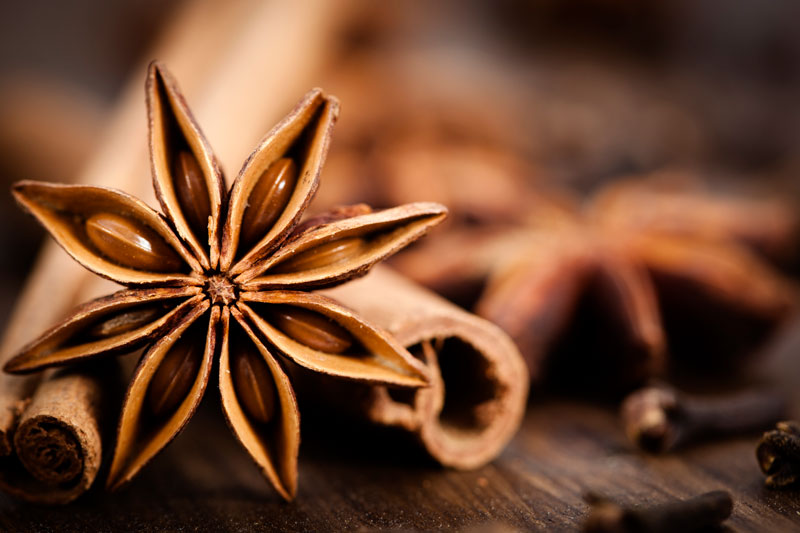 The true star anise is known to most of us mainly because of its decorative, star-shaped fruits and from Christmas baking. While aniseed (Pimpinella anisum) is an umbellifer, the star anise fruits come from an evergreen tree that grows up to 20 m high. This tree is originally native to the region of today's China and Vietnam. There, star anise is used in many different ways in the kitchen.
The essential oil from the star anise fruit, which determines its value, is comparable to that of aniseed, which we are familiar with from Europe, in its effect and use. Star anise contains between five and eight percent essential oil with 80-90% trans-anethole, as well as fatty oil and tannins.
The essential oil drug is used in respiratory diseases, especially to loosen mucus, and in gastrointestinal diseases, mainly because of its spasmolytic, flatulence-relieving effect. Antibacterial effects and the stimulation of the secretion of saliva and gastric juice have also been proven.
Aniseed oil, which is extracted from the fruit of the star anise, is used in a number of cough remedies, as is aniseed oil.