Marjoram (Origanum majorana)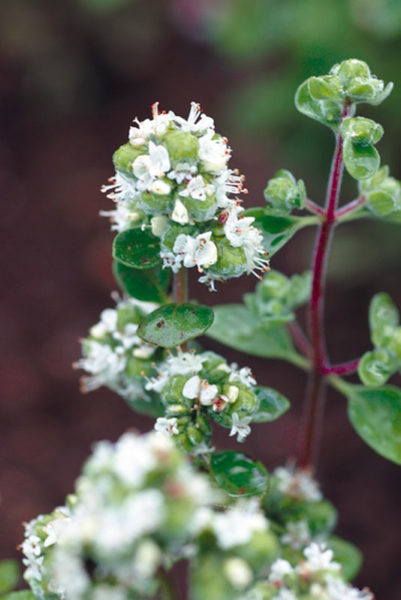 Marjoram is mainly used in the kitchen as a herbaceous spice. There it is mainly used in hearty, fatty dishes. However, marjoram was already known in ancient times as a treatment for women's complaints and as an aphrodisiac.
The labiates originated in the Near East and came to the Mediterranean with the Arabs. Since marjoram is not frost-resistant, it is cultivated exclusively in greenhouses. Even though it belongs to the same genus, aromatic sweet marjoram should not be confused with the strong "pizza spice" oregano.
The value-determining constituents of marjoram are 0.7-3.5% essential oils, furthermore flavonoids, tannins, bitter substances and glycosides. In addition, the fresh herb contains a high proportion of vitamin C. In folk medicine, marjoram is primarily used for gastrointestinal disorders, gall bladder problems, loss of appetite, flatulence and diarrhoea.
The marjoram herb also has bactericidal, fungicidal, antiviral and anti-inflammatory effects and is therefore used above all for germ colonisation on the skin and mucous membranes. This medicinal plant is also known to have excretory, expectorant, immune and nerve-strengthening properties as well as smooth muscle calming.