Horse chestnut (Aesculus hippocastanum)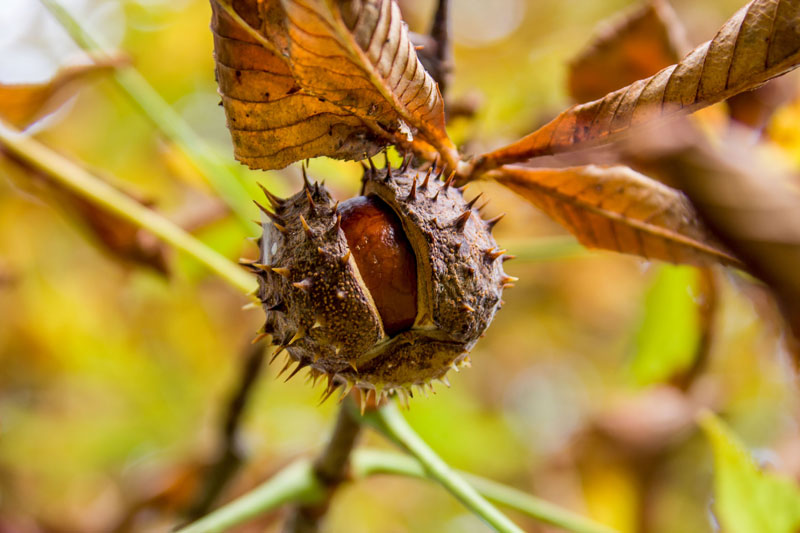 Probably all of us are familiar with the sturdy, white-flowered tree that grows up to 30 m high and from whose seeds we used to make little chestnut men as children. The plant, which belongs to the "soap tree family", is originally native to the Balkans and then came to Central Europe, where it is very much appreciated and has often been planted in parks.
The reddish-brown, smooth seeds, which we colloquially call "chestnuts", are used medicinally. Their valuable constituents are a mixture of saponins, the so-called "aescin" (up to 10 percent), which consists of 30 individual substances, as well as flavonoids, tannins and phytosterols.
Extracts from horse chestnut seeds have a vasostrengthening, anti-inflammatory, edema-preventing and anticoagulant effect. They are therefore mainly used for venous diseases such as varicose veins, heavy, aching legs, calf cramps and swelling of the legs. There are preparations for internal use as well as ointments in which the active ingredient complex aescin is incorporated.
In folk medicine, horse chestnut is also used for haemorrhoids, stomach cramps, diarrhoea, rheumatism and skin problems.