Fennel (Foeniculum vulgare)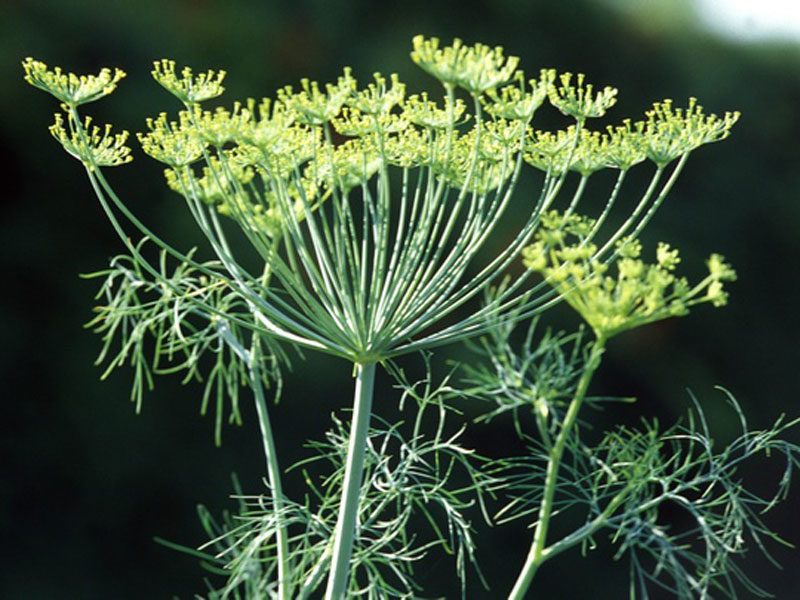 The fennel is an umbellifer and originally native to the Mediterranean region. It can reach a height of up to 2 metres. Today, fennel is familiar to us as both a medicinal and a spice plant. The bulb is also used as a vegetable.
Even in the advanced civilisations of antiquity, the fennel fruits, the "fennel seeds", were known as a remedy. Later, Emperor Charlemagne prescribed the cultivation of fennel north of the Alps. The great physicians of the Middle Ages and the beginning of the modern era refer to fennel as a special medicinal plant for a variety of health disorders. Pastor Kneipp praised the effect of fennel tea, especially for coughs, lung ailments and as an antispasmodic for whooping cough and asthma.
The effective ingredients are found in the sweet fennel fruits, which contain a very high proportion of essential oils (50 – 70 % anethole, 12 – 18 % fenchone). These have anti-inflammatory properties. Fennel is mainly used as a proven, soothing cough remedy, as it has an expectorant and decongestant effect on the bronchial tubes. In addition, fennel stimulates digestive gland activity and appetite and is a flatulence stimulant. Like aniseed, fennel also promotes lactation. It is therefore popular with breastfeeding women in the form of fennel tea.