With 100 runners from the SaluVet
Running fever in Bad Waldsee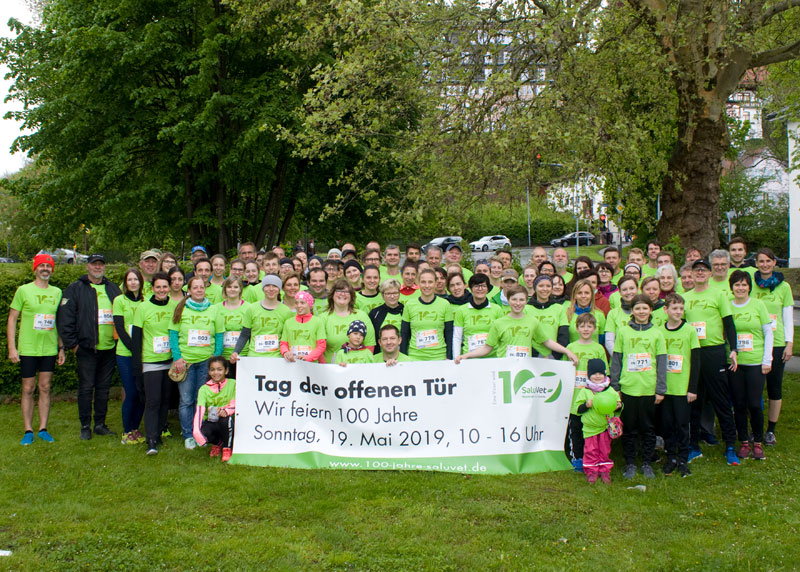 100 years – 100 runners, that was our motto in SaluVet's anniversary year 2019. 100 SaluVet runners took to the starting line at the Lauffieber in Bad Waldsee. For each of the 557 laps we ran together in the Old Town Team Run, which earned us 1st place in the company ranking, we donated €1 to the non-profit Initiative M.U.T. (Human and Animal Therapy). All runners proved one thing on this day – we are weatherproof.
To picture gallery
Our Jubilee Celebration in Bad Waldsee 2019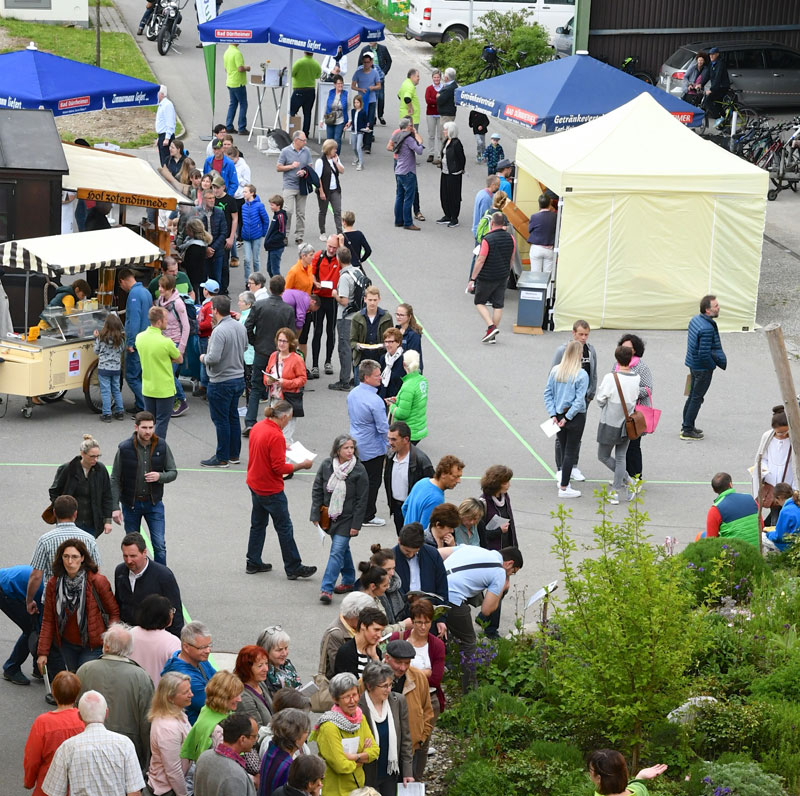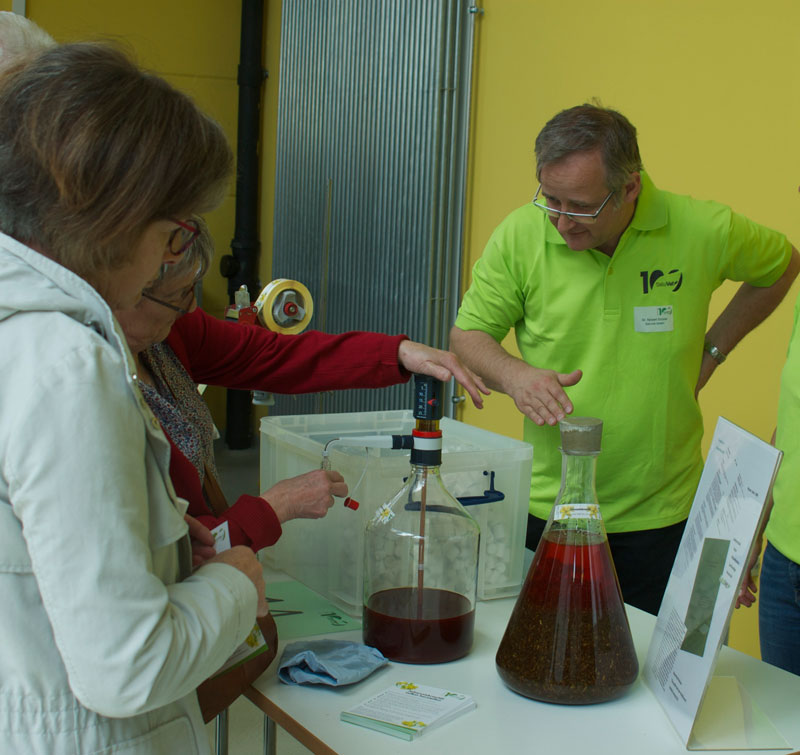 2,500 enthusiastic visitors at the open day
On the occasion of the company anniversary, we opened our doors to interested visitors on 19 May 2019. 24 different stations with information about the company and various hands-on activities offered a comprehensive insight into the company. The newly founded SaluVet Academy lived up to its role as a knowledge mediator and set the tone with two renowned speakers (Martin Ott, Wolf-Dieter Storl) and their expert lectures. In addition, the cooperation partners present (e.g. Mellifera, SoLaWi, Schulmilch) showed where SaluVet's values and ideals lie, which go beyond its own company.
To picture gallery
Festive atmosphere in the Haus am See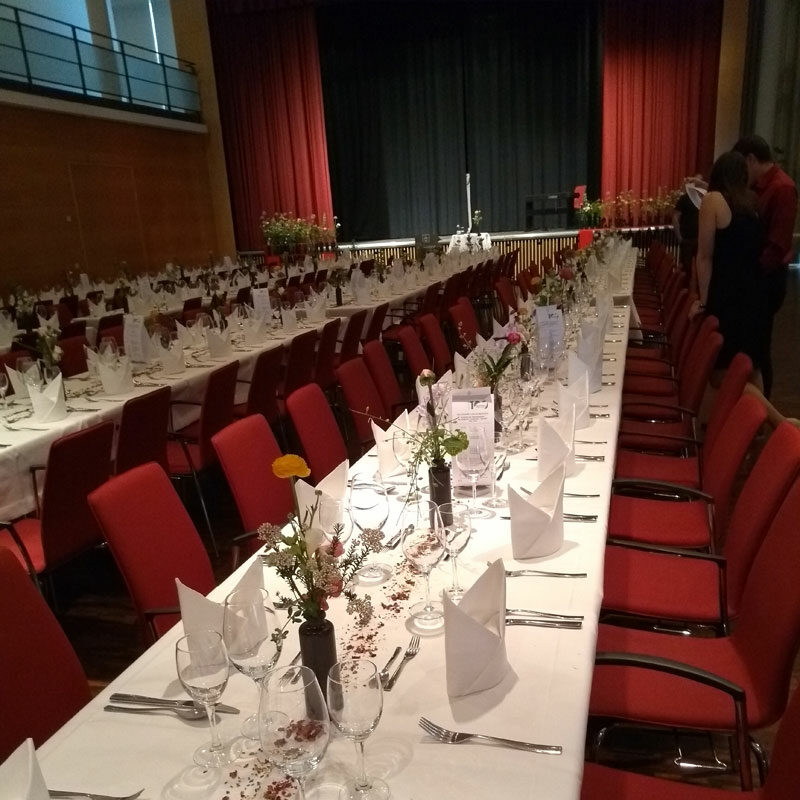 Pioneers of Animal Health 1919 – 2019
Dr. Schaette – PlantaVet – SaluVet
On the eve of the Open Day, our Jubilee Quartet led the guests, trailblazers and companions through the company's history into the future with much humour during the festive anniversary celebration at the Haus am Stadtsee.  In her address, guest speaker State Secretary Friedlinde Gurr-Hirsch praised the pioneering spirit of the company's founders and the company's 100-year commitment to the fields of alternative and natural animal health, emphasising that this is more important today than ever before.
To picture gallery