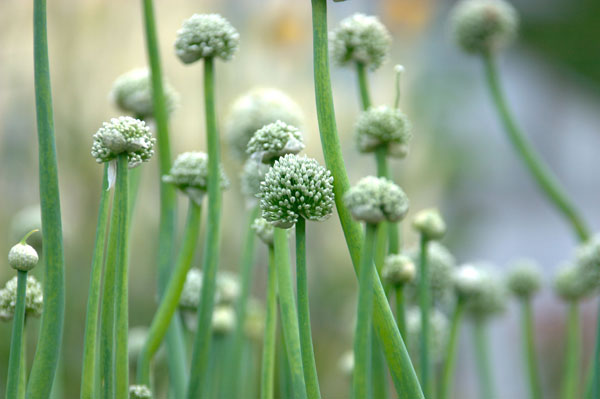 Although the onion is mainly perceived as a spice or vegetable plant, it is also a medicinal plant with potential. After garlic, the vegetable or edible onion is considered the healthiest of our spices.
The allium was already cultivated in Egypt and Mesopotamia over 5000 years ago. It is no longer known where the wild form of the onion came from. Roman legionaries finally brought the onion to our latitudes, where it was said to have magical powers against the plague in the Middle Ages.
The onion is rich in sulphurous amino acids, essential oils, peptides and flavonoids. The fresh onion, its pressed juice and especially its component allicin, derived from the amino acid alliin, are considered a "natural antibiotic". In addition to its strong antibacterial and anti-inflammatory properties, it has a preventive effect on age-related vascular diseases, is lipid- and blood pressure-lowering, anticoagulant and anti-asthmatic. – Recent studies indicate that onions also have a preventive effect against osteoporosis. The ingredient allicin has been shown in the laboratory to have cytotoxic effects on cancer cells, so intensive research is continuing in this direction.
Folk medicine uses the fresh onion bulb mainly for insect bites, as a poultice (or cough syrup) for coughs and middle ear infections, for ulcers, wounds and diarrhoea.
Considering its manifold effects on health, it is clear that the edible onion should be integrated much more generously into the daily diet.