Nasturtium (Tropaeolum majus)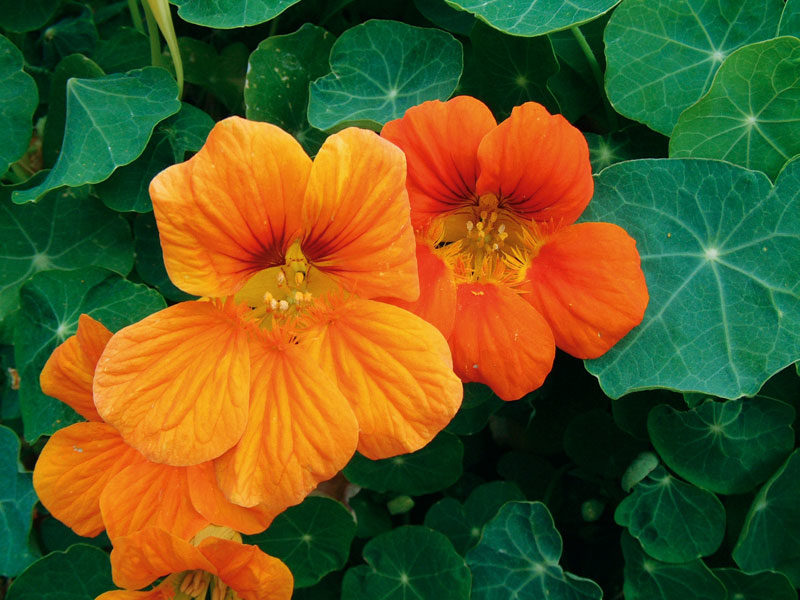 Originally from the Andes region, the nasturtium with its bright yellow-orange-red flowers is known to almost everyone. Its flowers and leaves are edible and have a fresh, slightly pungent taste. The buds can be pickled and used as a substitute for capers.
The nasturtium is a valuable medicinal herb. The most valuable substances in the herb are the mustard oil glycosides, from which mustard oil is enzymatically released in the body. Furthermore, the plant is rich in vitamin C and carotenoids in the flower.
The herb of the plant is highly effective against bacteria, viruses as well as fungi. It is therefore also called a "plant antibiotic" without having a disturbing effect on the intestinal flora. In addition, nasturtium has a circulation-promoting effect when applied externally. Preparations from the plant as tinctures or ready-to-use medicines are mainly used for urinary tract infections, catarrh of the airways and externally for mild muscle pain.
Recent research on this medicinal herb also indicates a mild cholesterol-lowering effect. Immune-stimulating and possibly anticarcinogenic effects are also attributed to nasturtium. When used as a preventive, a German study found that administering this medicinal herb reduced susceptibility to flu infections by half.