Mustard, white (Sinapis alba)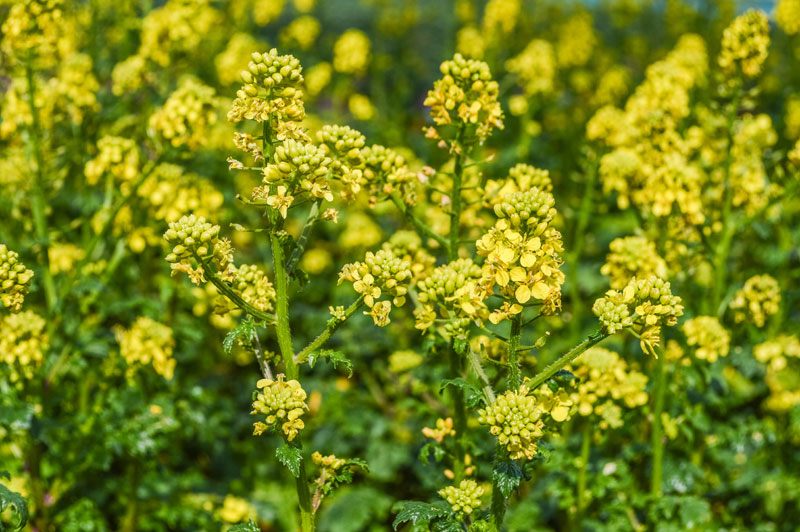 White mustard (also called yellow mustard) belongs to the cruciferous family and is originally native to the Mediterranean region. We know it in the home mainly as a creamy, pungent condiment (table mustard), which aids digestion in fatty dishes.
In medicine, the mustard seeds are used, whose value-determining ingredients are primarily mustard oil glycosides, after whose enzymatic cleavage free mustard oil is produced. This has a skin-irritating effect and thus promotes circulation, it inhibits bacterial growth, acts as an anti-inflammatory and analgesic. In medicine, it is only used externally, as a poultice or compress for catarrh of the airways, chronic degenerative joint diseases and soft tissue rheumatism. The active ingredients are absorbed through the skin.
In traditional medicine, mustard compresses or plasters are also used successfully for nerve pain. In folk medicine, mustard baths with mustard flour for respiratory diseases and circulatory problems, poultices for lumbago, neck poultices for headaches and foot baths with mustard flour for cold feet have also proved successful.
Incidentally, Pythagoras claimed that mustard sharpens the mind. Whether this is true remains to be proven…