Melissa (Melissa officinalis)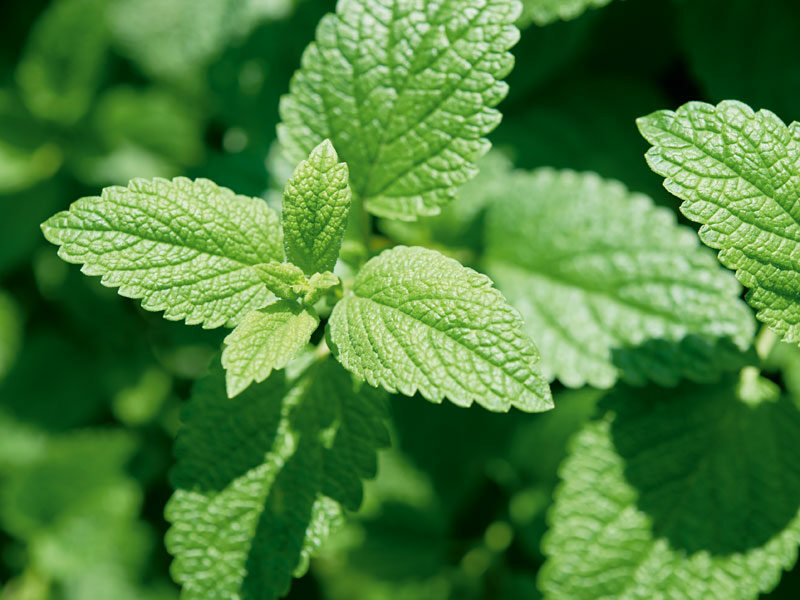 Originally native to the eastern Mediterranean, the labiatae is also known as "lemon balm" because of its aromatic scent. We use the fresh herb for seasoning in the kitchen, but the balm is also a powerful medicinal plant.
Its value-determining ingredients are up to 0.8 % essential oil, about 4 % lamiaceous tannins (including rosmarinic acid and caffeic acid) and flavonoids.
Lemon balm has a calming, flatulence-relieving, antispasmodic, antiviral and weak antibacterial effect. It is therefore mainly used for unspecific gastrointestinal complaints, nervous sleep disorders and nervous heart complaints. In folk medicine, lemon balm preparations are also used for menopausal complaints. For home use, a tea preparation is usually used; medicinally, standardised liquid or dry extracts as well as fresh plant press juice are used.
Experimental and clinical studies show that lemon balm extracts are effective against herpes simplex infections (cold sores). According to recent British studies, lemon balm tea can strengthen memory and increase alertness.