Lady's mantle (Alchemilla vulgaris)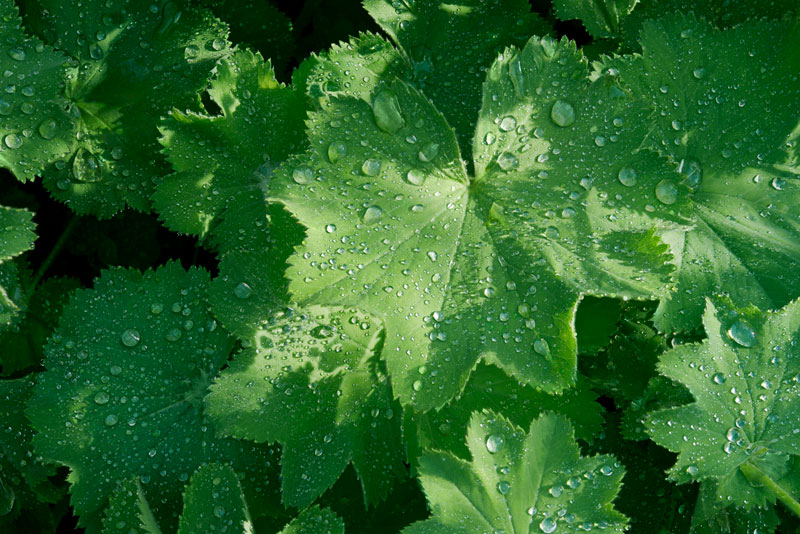 The women's mantle is a medicinal herb from the rose family that is surrounded by myths. It can reach a height of 30 cm as a dwarf shrub and is originally native to Europe, Siberia and North America.
The herb is used for medicinal purposes. Lady's mantle with its inconspicuous flowers is a typical tannin drug that is mostly used in the form of tea application. In addition to 6-8% tannin, the flavonoids and bitter substances are also among the value-determining ingredients of this plant.
Due to its composition, lady's mantle has astringent as well as antibacterial, anticoagulant, antispasmodic and vasoprotective effects. In the official evaluation, it is mainly used for non-specific diarrhoeal diseases. In folk medicine, lady's mantle is the classic companion plant in gynaecology for pelvic and menopausal complaints but also for wounds and bleeding of all kinds.