Juniper (Juniperus communis)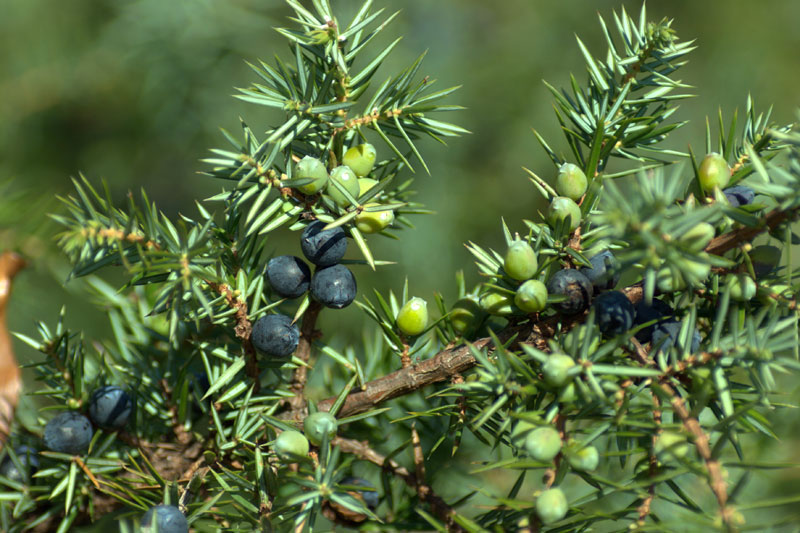 The common juniper, also known as the "cypress of the north", is a protected species. Its fruits are used both as a remedy and as a spice and basis for schnapps, e.g. gin or genever.
In ancient times, the fruits and twigs of the juniper were used as incense against infectious diseases. Among the Germanic tribes, the evergreen shrub with its blue-green fruits, the "juniper berries", was highly revered. In the Middle Ages, the medicinal herbs were used to treat colds, gout and arthritis.
The juniper cones, usually called "berries", take up to three years to ripen and contain a high proportion of essential oil, including pinene, sabinene and limonene, as well as tannins and flavonoids.
Juniper berry preparations are primarily used to support kidney function and urination ("draining" during spring cures). Used both internally and externally, juniper is effective against rheumatic complaints, gout and muscle tension. It also has an anti-inflammatory, germicidal and digestive stimulating effect.