Aloe vera (Aloe Barbadensis Miller)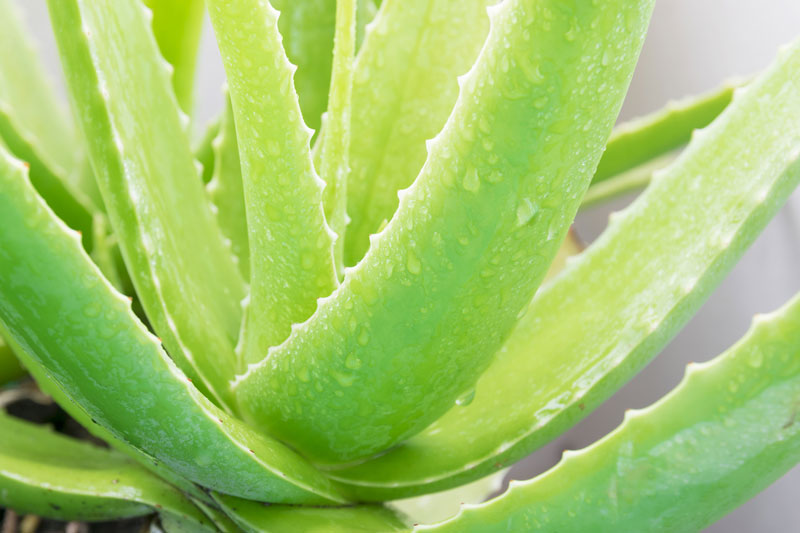 The Aloe vera is a true multi-talent among medicinal herbs and is widespread in the tropics and warm regions worldwide. For a long time, the lily plant had the image of a monotonous houseplant, but was rediscovered a few years ago as a valuable medicinal herb. In ancient times, the gel of the aloe vera was considered a beauty remedy. The spectrum of ingredients is unusually complex: vitamins, minerals, enzymes, amino acids, lipids, saponins, lignins, lectins and above all the high content of mucopolysaccharides, to which immune-strengthening effects are attributed.
The gel from the thick-fleshed leaves is used in many ways. In the cosmetics industry in soaps, lotions, creams, shampoos, etc., because aloe vera has moisturising, skin-activating, cell-regenerating, cooling as well as anti-inflammatory and antiviral effects. However, its use in folk medicine has been tried and tested for centuries, especially for burns, wounds, chilblains and eczema. Modern clinical medicine uses aloe vera internally for the treatment of stomach ulcers, diabetes, constipation and rheumatic complaints, among other things.