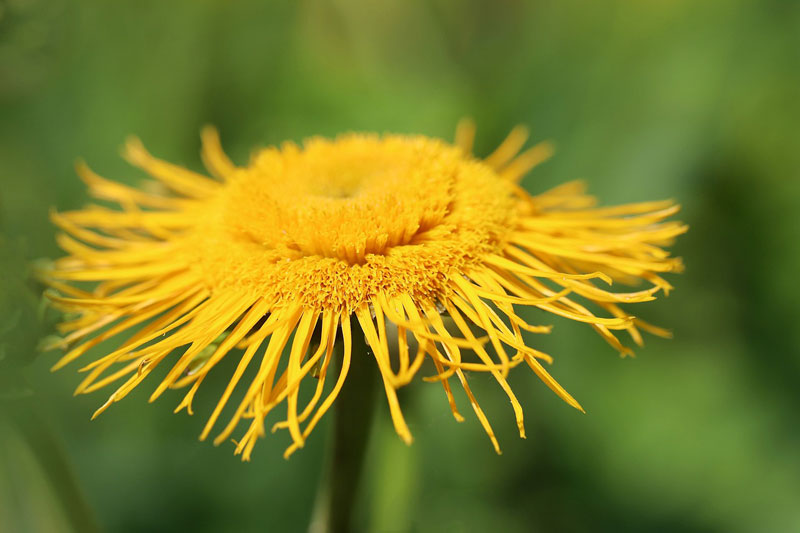 Elecampane is a medicinal plant from the composite family and can reach a height of up to 1.80 m. The plant is native to Central Asia. Originally, the perennial comes from Central Asia.
The aromatic elecampane root used in herbal medicine contains up to 5% essential oil ("elecampane"), bitter substances and polysaccharides, primarily inulin with a proportion of up to 44%.
In ancient times, elecampane wine was used as a panacea, especially against coughs, cramps and stomach weakness, or as a spice. The essential oils have a germicidal and antispasmodic effect, while the inulin supports the intestinal flora as a prebiotic. Folk medicine uses the elecampane root mainly for respiratory diseases, digestive problems, worm infestation and urinary tract infections.
It is advisable to use standardised ready-to-use preparations, as the drug can have a strong mucous membrane irritant and sensitising effect.